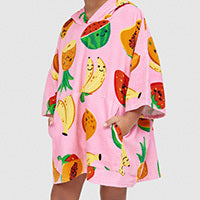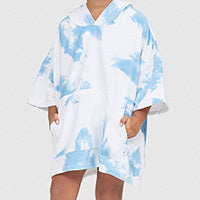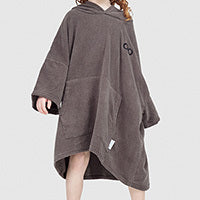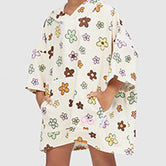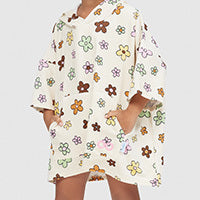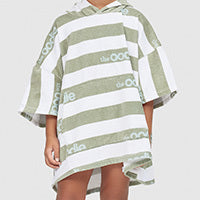 Sold by The Oodie between
29 September 2022 and 14 July 2023
We would like to address a labelling matter concerning the first production run of the 'Kids Beach Oodies' that you have purchased. While the safety of these products is not compromised, we regret to inform you that they do not comply with Australian Safety standards due to the absence of the required red fire hazard warning label, as shown below:
Defect: During the initial classification process of the 'Kids Beach Oodie', it was categorised in a manner that excluded the need for displaying this warning label. However, based on the advice from the ACCC, we now understand that this product should indeed include an appropriate fire hazard warning label. We have promptly taken corrective action by ensuring that all subsequent production runs incorporate this label.
Hazard:The loose fitting nature of the towel in these products may pose a potential fire risk to the wearer.
What To Do: Consumers should immediately contact the Oodie to be provided with either:
A fire warning label with product attachment instructions to attach on the Beach Oodie.
Or a replacement Beach Oodie from the Kids Beach product range, in exchange for the non-compliant product on hand. 
Contact Details: For further information contact The Oodie customer service team via email at info@theoodie.comor visit the website.
See productsafety.gov.au for Australian product recall information.
Choosing a selection results in a full page refresh.
Opens in a new window.