Grab an Oodie for everyone and save!
STEP 1: Choose your Oodies
Almond Latte Oodie (SOLD OUT)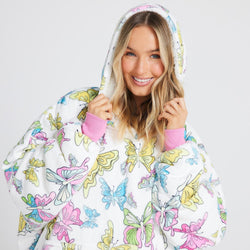 Butterfly Oodie (SOLD OUT)
Back to Step 1
STEP 2 : Add to cart & save
FREE SHIPPING AND RETURNS FOR ALL AUSTRALIAN ORDERS.
100% Satisfaction guarantee or your money back. Please contact us for return requests.
Highest quality material,that guarantees exceptional experience and comfort.
The Oodie is longer than most our competitors - this makes them extra comfortable and covers more of your legs.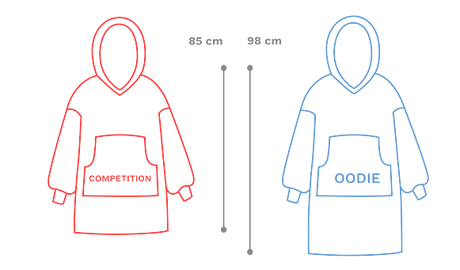 Over 10% Longer Than Competitors*
DO YOU LOVE BEING WARM AND SNUG?
The Oodie is like a giant colorful hug.
THE OODIE Is Perfect For:



Summer Camping Trips When you feel the shivers
Those Unpleasant Frosty Cold Mornings



Watching Movies With your Besties



Keeping you warm during your Evening Naps